What Do You Need for Camping in a Hot Tent with a Stove?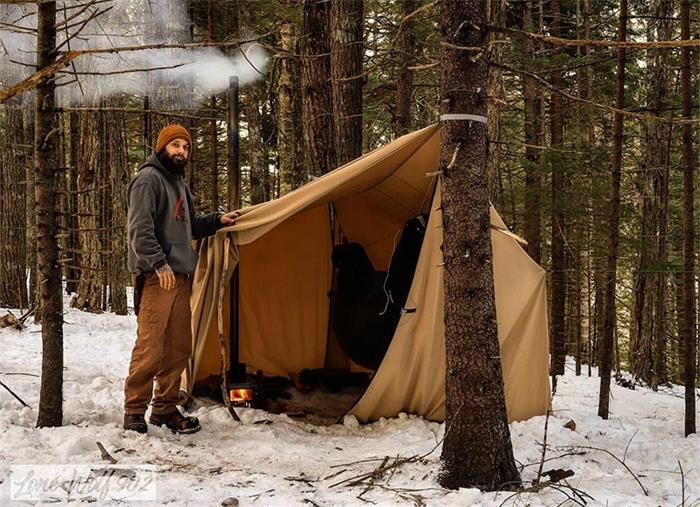 If you are camping in cold weather, it is very important to keep your tent warm. Returning to a cold tent after a long day of hiking is not only uncomfortable, but it's actually a safety issue if you camp in a cold environment. Fortunately, there are many ways to make your tent comfortable. Just make sure you don't pack cheap tents and basic sleeping bags for your winter camping trip; If you want to fight against bad weather, you really need cold protection equipment
If you decide to go camping, you need:
The Conduit
The device helps keep warm in unpleasant weather conditions. Also, don't forget the other hiking attributes you need to take with you. Next, let's look at each of them.
Hot tent with Jack
If you go camping, you need to bring a tent with a heating function. The best choice is a firewood stove. In order to provide heat with the stove, it is important not to forget the jack. It will help you install the heat source correctly. Here we recommend the ultralight hot tent of fire hiking. Click to learn more.
You need a heat-resistant pipe like the furnace pipe of the tent. The jack will help you install it correctly inside. To ensure effective smoke extraction, you need a tent with special holes that can withstand high temperatures. Protect your Jack from rain, snow, and moisture. We recommend buying tents made of durable and heat-resistant materials, which have strong fire resistance. These precautions will help protect tents and tourists from unforeseen situations such as fires.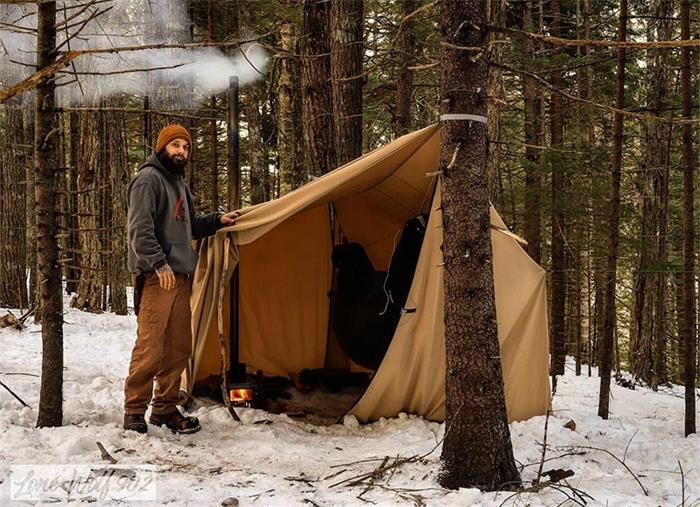 Shop Now: Lonewolf902 Canvas Hot Shelter
Firewood stove
Today, a firewood stove is the most effective and affordable choice to keep warm during camping. Since it is the key to comfortable accommodation, it is worth designating it as the first item on the list of necessary equipment. A modern wood stove is made of high-strength titanium, which is resistant to high temperatures and takes up small space.
For maximum comfort, thermal insulation, and efficient smoke exhaust, please don't forget your pipe and equip it with a special place. If sparks fly out of the stove, you can't prevent a fire without a heat-resistant carpet. Thick gloves are also needed to take good care of your stove and pipes.

Shop Now: T-BRICK Ultra | Portable Titanium Wood Stove
Tableware and food
When camping, it is important to ensure a balanced diet. This is necessary to improve resistance to cold and unpleasant weather conditions. When camping, you need the following food:
High-calorie products (sausage, egg, frankfurter, stew, etc.);
Products with high carbohydrate content (bread, bread, and other flour products);
Hot drinks (tea, coffee, herbal soup).
This food provides the right diet for all campers. The beauty of it is that it doesn't take up too much space in the hiking backpack.
A set of necessary equipment must include some plates. With them, you can easily cook food in camping conditions. The required equipment includes:
Plates, bowls, tableware (forks, knives, spoons, etc.);
Small flowerpot
Durable water bottle
Thermos (used to keep tea and coffee hot);
Product packaging.
With such a simple set, cooking food in a camping environment doesn't take much time and energy.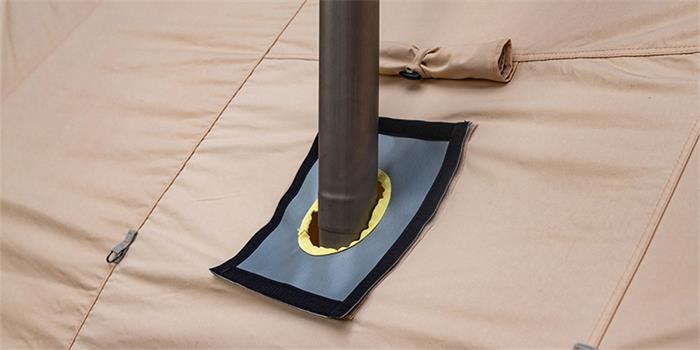 Shop Now: Fireproof Stove Jack Cloth For Hot Tent DIY Stovepipe Hole
Required clothing
When you go camping, tents, stoves, pipes, jacks, equipment, and food are not the only things you should remember. You need to remember the weather conditions, which are not always good. A hot tent will only keep heat inside. To protect yourself from the cold outside, please take the following equipment with you:
Light fluffy or fleece coat, sweater
Sports underwear (easy to exercise)
Waterproof boots
Warm socks, trousers, and tights;
High-necked sweaters, silk stockings, and T-shirts.
In order to keep your body warm, it is important not to forget the layering rules. Several layers of clothing will not freeze you and provide a good rest.
Other portable equipment
Hiking is more than just walking by the fire and spending the night. Unforeseen situations may occur during rest, so you need to take these things with you to solve:
Electronic products (mobile phones, chargers, headphones, flashlights, and spotlights).
First aid kit (plaster, bandage, tourniquet, hemostatic, analgesic, etc.)
Prescription drugs (preferably more than you may need)
If you carry this equipment with you, your camping will become easy and interesting!