Best Camping hot Tents of 2022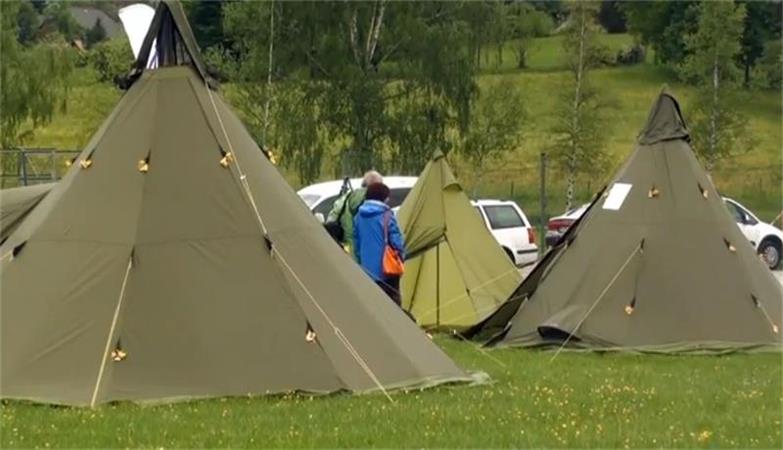 The Best Camping Hot Tent
For camping, the weight of the tent is also important. Therefore, because of this, it is usually necessary to adjust the size and obtain a spacious and comfortable tent for the number of people sleeping in it. In fact, camping tent manufacturers also overestimate how many people can actually sleep comfortably in their tents, so we should make the right choice. The general experience is to subtract two people from the capacity level of any given tent. For example, if you plan to sleep in a family of four in your tent, choosing a tent size of 6 people may be a good choice.
Quick Views:
The Best Camping Gear for Beginners Just Testing the Waters
List of necessary tents for outdoor explorers and explorers
The most affordable small tent is suitable for 2-3 people
List of the easiest tents to install
Best budget Camping Tent – multifunctional tent
8 Best Hot Tent brands on the Market (Buyers Guide)
StoveHut Hot Tent 2022 Best Shelter Tent For Camping
Camping tent crowd size guide
Camping │ list of common equipment for primary camping
1. What characteristics should we pay attention to when buying Best Camping hot tents?
It is very important for us to choose a suitable tent. Most people are worried about having a terrible camping experience. Imagine that you need to get up and reinstall your tent when the snow is piling up. There is no doubt that this is a frustrating thing. Don't be scared! We are here to help you find a tent that is easy to build, spacious, and comfortable to sleep in.
When you buy tents in the market, there are so many kinds of best camping hot Tents that you can't make a choice. I spent two months compiling a list of the most worthwhile tents for people. I hope it's good for you.
Official website price: 140 ~ 160, USD
This tent is very affordable. First of all, it is suitable for 1-2 people. I have built this tent. The fabric belongs to 70D tear-proof polyester fabric. The waterproof grade of the fabric is Pu 2500 mm. Pomoly STOVEHUT 70 Camping Hot Tent has three doors and an anti-mosquito design. The tent has an independent stove space, which is its most unique design. You can use the stove in the tent. In addition, the tent has a canopy. There are many designs of tents, such as vent, three-door design, waterproof glue pressing, and wind rope fixing point design. These designs will certainly satisfy you.
Official website price: 240 ~ 260, USD
300D Oxford Fabric, silver-plated – this is Pomoly's advantage. It is more waterproof, wear-resistant, tear-resistant, more durable, easy to clean and store, and has a longer service life. It's warmer and safer in adventure and camping. Removable top cover – you can remove the cover to exchange air. More fresh air can improve your circulation pressure and pulse. Most importantly, it can reduce the burning smoke left in the tent.
Fireproof stove Jack – with this part, you can use a wood stove in your tent. Outdoor cooking is a necessary skill for survival camping. In addition, the stove can ensure that you have a warm camping home in cold weather.
Practical tent skirt – placing stones or soil on it can not only make the tent more stable but also make the tent more airtight, so as to prevent cold air from entering the warm tent in winter.
Two doors design – open two doors and you can easily get in and out of the STOVEHUT 70 camping hot tent. This will definitely let you enjoy a comfortable and lovely outdoor home.
Specification
Capacity
2P with

tent wood burning stove

or 3-4P
Stove Jack
Heat resisting fabric (upgrade 2021)
Snow Skirt
6 sides snow skirts
Doors
Two doors
Tent Fabric
300D Oxford with silver coating layer
Waterproof

3000MM+ 

Seami

ng and Gluing

Floor Shape

Regular Hexagon (Si

de length: 83

 in / 210 cm)

Floor Dimension
125.7 sq ft / 11.68 sq m
Peak Height
102.4 inch / 8.53 feet / 260 cm
Weight
13.7 lb / 6.2 kg
Half inner or Mesh inner
5.5lb / 2.5kg or 5.8lb / 2.6kg
Joint Treatment
Seaming and Gluing
Ventilation
Top Vent and Bottom Vent
Packed Size
24.8 x

5.9

x 5.9 in
Color
Green
Season
4 Season (Especially in winter)
Official website price: US $305 ~ US $320
This tent is an enlarged version of the tent above. Their fabric and design are the same. They differ in size. This tent is suitable for 2-6 people. Of course, you can also use the stove in the tent. HEX Plus Camping Hot Tent is a spacious and well-made hot tent. It is strong and can support well in bad weather.
Hot Camping Tent Reviews:
The quality of the building looks good and well made. It can keep the heat well. The adjustable top cover is very suitable for ventilation. I camped with many friends. They told me that I would freeze to death at a temperature below the freezing point, and then drink beer with me for much longer than they expected because it was fun to put a firewood stove in the tent.
Surprised at the size of hex plus. Even if half of the interior is installed, there is enough space for the wood stove and all the equipment. There is enough space for two people and one child. There are gears inside the semi mesh. Definitely not the tent of the backpack, but it does feel high quality, and the attention to detail is obvious. It's worth the money. I want to add half a piece of inner cloth when it is available. I really don't like the location of the chimney hole. Opening and closing the door low against the wall, or the weight of snow on both sides causes the pipe to move too much, resulting in the pipe loosening. It would be nice if you pulled the chimney out, but I don't want to do that unless a storm is expected, or if I want to stay in a place for a while.
2. Why is stock Jack important for hot tents?
Although this question is stupid, I still want to give people an official explanation. A tent with a stove jack is a tent in which wood can be burned. Of course, it's in the stove. There's no campfire in the tent! If you haven't tried overheated tent camping, please summon up your courage and act quickly!
You don't have to worry that your tent will be scalded by the stove pipe. Because the stove Jack itself is the only part of the tent that should be close to any part of the stove, it is important to ensure that you have a reliable and safe stove jack, which is made of high-quality heat-resistant materials. If you want to buy a separate AA, you can go to the link below to buy it directly.
The tent pipe layout in the market is shown in the figure below.
If you want to buy a tent with a stove jack, you should buy it for camping in cold weather. Even if the weather is bad outside, putting a stove in your tent can be exciting, but if keeping warm is a top priority, you need to choose a tent of the right size and shape.
More information
As usual, if you have any suggestions and questions, please leave a message below. If you find this article helpful, please share it on social media and click the little love button below. Thank you very much for reading.