What Do You Need to Consider When Choosing a Camping Tent?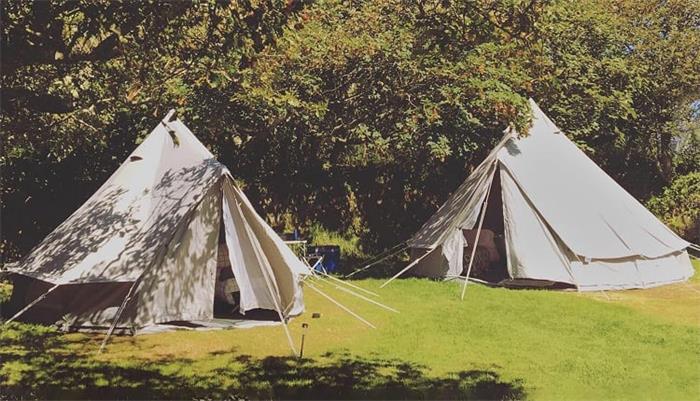 Camping can be a very interesting activity, whether you are with a large group of people at a local campsite or backpacking with your spouse. However, if you want to enjoy the camping experience, a high-quality tent is absolutely necessary. There are many different types of tents, and the best tent to buy and use will be the one suitable for the activities you will use it. When choosing a camping tent, you should consider how many people you need to accommodate, how long it will take, camping conditions, and tent materials.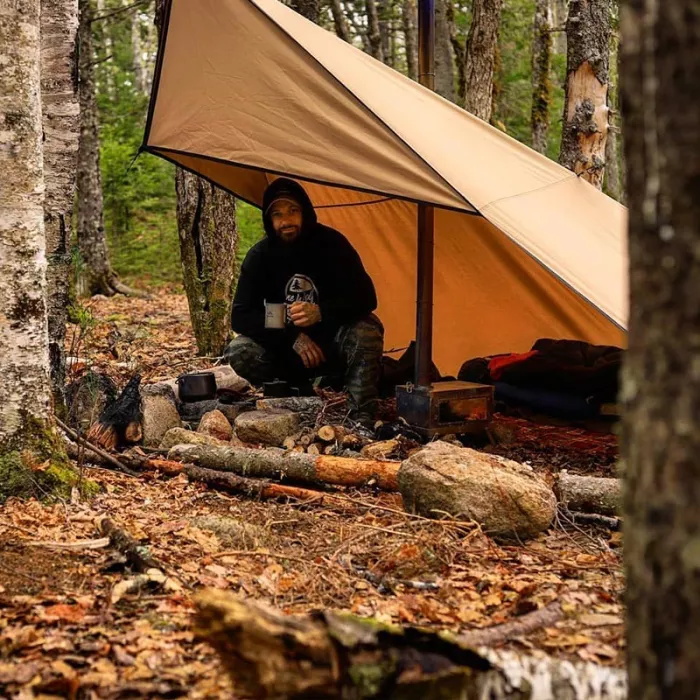 Quick View
Select the Type of Tent
Tent Size and Shape
Looking for Quality Fabrics
Precautions for Using Tent
Select the Type of Tent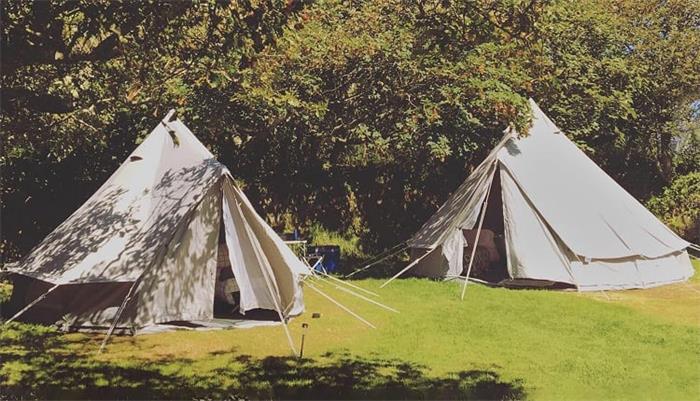 First, choose a multi-functional three-season tent. If in doubt, the three-season tent is a good choice. It meets the most basic camping needs and can cope with spring, summer, and autumn weather. This type of tent is relatively light, provides good ventilation in hot summer, and includes a roof canopy that can successfully block the rain.
Second, if you drive to the campsite, please prepare a family tent. Although family tents tend to be heavier, they also have high walls and sometimes multiple rooms, providing a lot of space and comfort. If you often go camping by car, this type is a good choice, which means driving to the site instead of walking. If you are camping with more than one person at a time, this is also a good choice.
Third, if you are camping in the cold, please buy tents for four seasons. Although they are called four-season tents, they are specially made for winter weather. You can turn off all ventilation in these tents, which are usually made of strong materials that can cope with extreme wind and snow. If you often camp in cold and snowy places, this may be the best choice.
Fourth, buy a backpacking tent for a long journey. These are usually built to shelter a person and give priority to weight and packability rather than size. If you are a frequent backpacker, look for a backpacker tent that weighs about two pounds.
Tent Size and Shape
Ensure that each person has 30 square feet (2.8 square meters) of space. Think about how many people you camp with, how long you usually camp, and what you need to do in your tent. It is recommended that the tent you choose provide at least 30 square feet of space for each person in the tent.
Not too big. Tents much larger than 10×10 feet (3.1mx 3.1m) may be clumsy in shape and too heavy to carry over long distances. It is also difficult to find enough horizontal space to build these tents.
Save money by buying a simple A-frame. A-Frame tents have the most common shapes and are ideal because they are cheaper and lighter. The only major drawback of this shape is that sloping sidewalls tend to restrict space.
If you want headroom, select the dome shape. The dome tent is fixed by a flexible rod across the top of the tent. Because of their structure, they provide a large amount of dynamic margin.
If you want a standing space, select the umbrella. The shape of the umbrella is a great choice for larger groups because its large windows and high walls make it feel very spacious
Choose a tent that is easy to build. The last thing you want to do after a long and hard week of work or a tiring day of hiking is to spend a lot of time building shelters. When it starts to rain cats and dogs or the sun starts to set, you will be especially grateful for a tent that can be set up quickly.
Ensure that the tent provides adequate weather protection. Whether you are camping only in the hot summer or every month of the year, you need a tent that can provide appropriate weather protection. The type of protection you need depends largely on the climate of your campsite, but rain is a form of weather that almost every camper needs to protect.
Give priority to the weight and packability of the backpack. Especially if you plan to hike with your tent, you will need a tent that is as light and easy to compress as possible.
Use the vestibule to maximize storage space. If you have a lot of supplies, clothes, etc., buying a tent with at least one lobby can really expand your storage space. These can be located at the front/rear of the tent or on one side of the tent. They also made the process of getting in and out of the tent smoother.
Be sure to buy a footprint to match your tent. The footprint is a piece of cloth under your tent. This will not only protect the tent floor from rocks and debris but also prevent the formation of ground condensation in the tent if you put the tent in a cold and wet place.
Looking for Quality Fabrics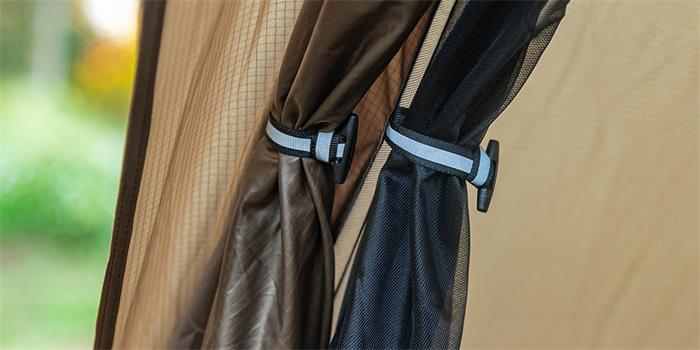 Buy tents made of tightly woven, tear-resistant materials. Good tents are made of strong, lightweight, and waterproof materials. The best quality tents are usually made of nylon, polyester, cotton canvas, or polyester cotton.
Choose an aluminum tent pole. Tent poles can be made of many different materials, including carbon composites or fiberglass. Aluminum poles are the strongest and most durable choice, so choose a tent with them.
Buy a tent with durable zippers. Before buying a tent, take a good look at the zippers on the doors and windows. If they look like zippers on your pants, they are likely to be tied or broken at some point. Strong zippers are crucial because they are as important as the fabric and seams of the tent.
Use mesh panels to ensure ventilation. Especially in summer, it is not fun to be trapped in a stuffy closed tent with too much body heat and insufficient fresh air. Find a tent with mesh panels on the ceiling, doors, and/or windows to ensure good airflow and prevent condensation.
Precautions for Using Tent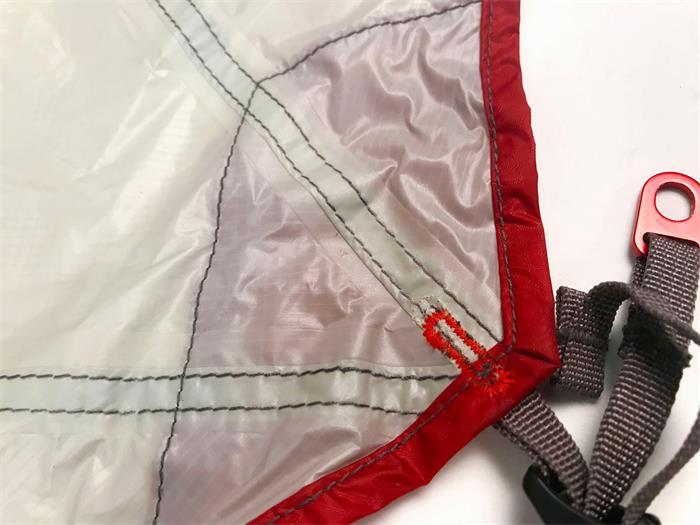 Make sure to purchase some joint sealant for your tent. Spraying joints every year or pasting them with tape will make them stronger and more effective.
Always fully zip the tent door to prevent spiders, mosquitoes, and other insects from entering.
To provide lighting for the tent at night, hang the tent lamp or flashlight on the ceiling.
Prepare the tent site before setting up the tent. "Sweep" the area for any sharp stones, sticks, glass, or other debris.
Set up your new tent in your backyard before you take it out on your first trip. In this way, you will be familiar with how to sell it, and you will know that you have all the parts.