Why choose a 3 Man Dome Tent?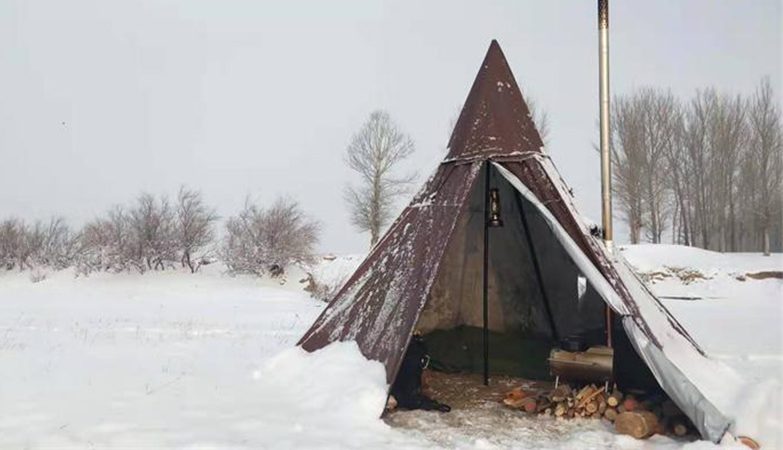 What is a 3 Man Dome Tent?
A 3 man dome tent is a compact and versatile shelter designed to comfortably accommodate three adult campers. It is characterized by its dome-shaped structure, which provides stability against wind and rain, making it ideal for outdoor adventures.
Why choose a 3 Man Dome Tent?
There are several reasons why a 3 man dome tent is a popular choice among campers:
Portability:

 

Due to its lightweight nature and compact size, a 3 man dome tent is easy to carry and transport, making it perfect for backpacking or hiking trips.
Ease of Set-up:

 

This type of tent typically features a simple and intuitive set-up process, allowing you to have your shelter ready in no time.
Weather Resistant:

 

The dome shape of the tent, combined with its sturdy materials, provides better resistance against wind, rain, and even snow, keeping you dry and safe.
Affordability:

 

Comparatively, 3 man dome tents are often more budget-friendly than larger, more complex structures, making them a cost-effective option for campers.
Features to Consider
When selecting a 3 man dome tent, there are a few features to keep in mind:
Size and Space:

 

Ensure that the tent has enough room for three people, including space for your gear. Look for a tent with a vestibule or additional storage compartments for added convenience.
Durability:

 

Opt for a tent made from high-quality materials, such as nylon or polyester, with a reliable and sturdy frame construction. Reinforced stitching and waterproofing are also important factors to consider.
Ventilation:

 

Look for a tent with mesh windows or vents that allow for proper airflow, reducing condensation and ensuring a more comfortable interior.
Ease of Assembly:

 

Consider a tent with a simple, color-coded system or quick-click connectors, making it easier to set up and take down.
Tips for Setting Up and Maintaining
To ensure a successful camping experience with your 3 man dome tent, here are a few tips:
Pick a Level Ground:

 

Find a smooth, flat surface to set up your tent, as this will provide better stability and comfort during your stay.
Follow the Instructions:

 

Always refer to the tent's instruction manual for proper assembly. This will not only make the process smoother but also prevent any damage to the tent.
Proper Storage:

 

After using your tent, ensure it is completely dry before storing it to prevent mildew and damage. Store it in a cool, dry place away from direct sunlight.
Regular Cleaning:

 

Keep your tent clean by removing any dirt or debris. When necessary, gently scrub the tent with a mild soap and water solution, then rinse and allow it to air dry.
Overall, a 3 man dome tent is an excellent choice for campers looking for a compact, versatile, and reliable shelter option. With its convenient features and ease of use, it allows you to enjoy the great outdoors while staying comfortable and protected.