2022 Best Hunting Tents For Cold Weather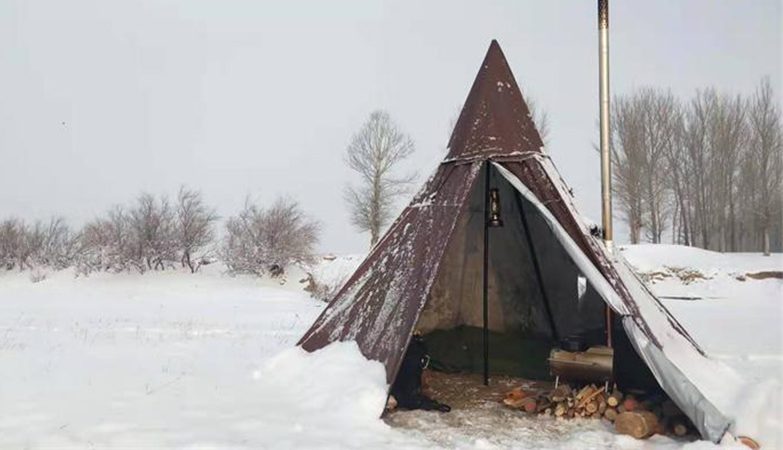 Tired after hunting, you need a stable and reliable tent to provide shelter, so you can sleep comfortably.
With a high-quality hunting tent, you don't have to worry about extreme weather affecting your rest during hunting.
So when hunting, it is necessary to choose a high-quality hunting tent.
Hunting locations are often remote areas. The supply of equipment in remote areas is generally poor, so when buying hunting equipment, you must choose high-quality hunting tents.
Tents can only be called hunting tents if they are of high quality.
Because when hunting, it is easy to encounter extreme weather.
Such as extremely cold winter, snowstorms, storms, and so on.
In extreme weather, a reliable hunting tent is very important.
An excellent hunting tent can easily cope with extreme weather.
Good tents can be used for many years.
So there are many factors to consider when buying hunting tents.
The weight of the tent is an issue that must be considered. If your hunting gear is transported to the designated location by car, consider our tent.
The tent fabric is made of 300D Oxford cloth, which has the same reliability and durability as the canvas tent.
Canvas tents are more breathable than 300D Oxford cloth tents. 300D Oxford cloth tents are easier to clean than canvas tents, and when camping in winter, they have a good heat preservation performance because of the silver coating.
The support poles must be strong, able to withstand the heavy snow pressure on the top of the tent, and must be able to withstand heavy wind and rain.
Weather tolerance can withstand various weather conditions, and remain intact after heavy rain, wind, and snow.
Before buying the tent size, you must figure out what size tent you need. It is recommended to buy a larger hunting tent. Our tent can accommodate 6 people.
A tent with good air permeability can provide you with a comfortable sleeping environment.
The waterproof level of the tent should reach the professional level, at least it can withstand heavy rain. The waterproof level of the tent is at least with a hydrostatic head above 2000mm to resist heavy rain. Our hunting tents are waterproof up to 3500mm.
Easy to assemble, don't choose tents that are troublesome to assemble, because the complicated tents will make people crazy.
The inside of the hunting tent should be comfortable, and a comfortable environment can provide a comfortable resting environment during hunting.
Heavy rain environment: The fabric of our tent is made of 300D Oxford cloth. The waterproof grade of the tent made of this fabric has a hydrostatic head of 3500mm. We know that a hydrostatic head of 2000mm can withstand heavy rain. Therefore, the Pomoly hunting tent with a hydrostatic head of 3000mm can easily cope with heavy rain.
Strong wind and heavy rain:
The waterproof performance and stability of the hunting tent are required to be higher under the conditions of heavy wind and rain.
A hunting tent with a hydrostatic head of 3500mm can easily cope with such weather.
The tent pole is made of stainless steel, which has a strong anti-fall ability
The six sides of the hexagonal tent are equipped with wind ropes, which can maximize the stability of the tent.
The snow skirt of the tent can also increase the stability of the tent.
Snowstorm: Excellent waterproof, strong pole, six-sided wind rope, and snow skirt underneath to overcome the weather conditions.
Smashed by fallen twigs: The tent is made of wear-resistant and tear-resistant 300D Oxford cloth, which has better tear resistance than canvas tents, so it has a better bearing capacity.
Extreme cold weather: Our tent with the stove jack can be used with any of our tent stoves. There are comfortable sleeping conditions in extremely cold weather.
Summer camping: The tipi hunting tent is equipped with two vents and two tent doors, which can reduce the temperature in the tent. The shelter tent scaffolding can be fully opened to get more ventilation.
Accessories for thermal tents
Zipper: The zipper is very durable and strong and can be used for a long time.
Internal tent: The inner tent is used in the other three seasons to avoid the disturbance of mosquitoes during hunting and camping.
Half Inner Tent: When hunting in winter, this can be used with hunting tents and tent stoves to keep warm.
Tent stove: T1 stove and TIMBER stove are both high-quality and durable tent stoves, which can provide heat and hot food during hunting and camping in winter.