POMOLY T1 Stove PERSPECTIVE Review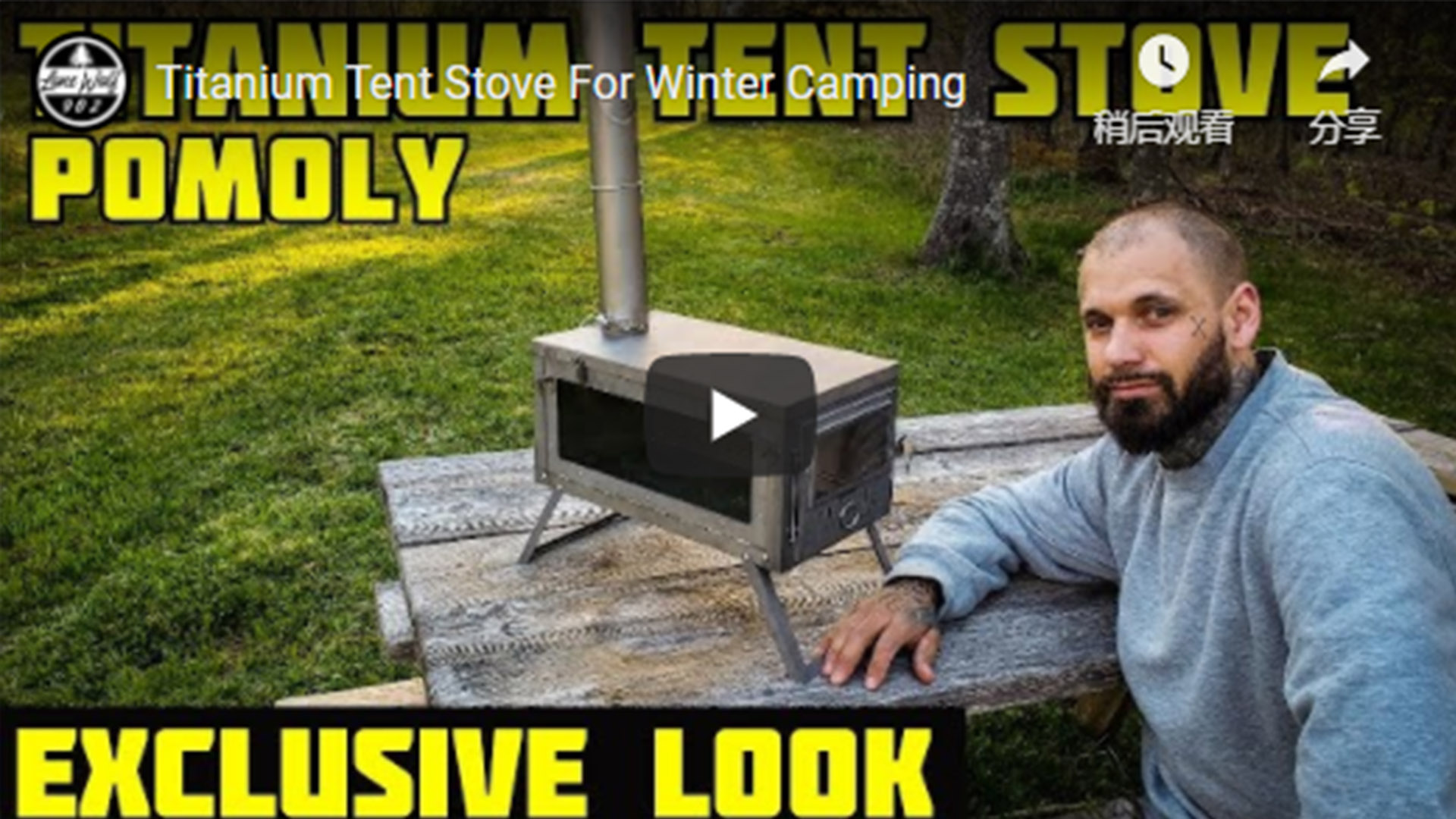 POMOLY T1 Stove PERSPECTIVE Advantages and Disadvantages
Advantage:
This is a Pomoly Titanium wood stove weighing 8.6 lbs.
This portable tent stove has this low weight and is convenient for use in hiking camping, jungle camping, and car camping.
The tent stove has a foldable function and can be put into a backpack for hiking and camping.
The size of the tent stove is 14.9 x 8.7 x 7.1 inches (38 x 22 x 18 cm), suitable for use in Tipi hot tents, canvas tents, and ultra-light thermal tents.
With two visible glass windows, you can easily watch the firewood burning.

Disadvantage
Glass is more fragile than iron, so be careful when you use it
Insufficient firewood burning is that the glass windows tend to accumulate carbon and cause black spots.
Titanium tent stoves are relatively expensive.
POMOLY T1 Stove PERSPECTIVE Comment
Sweet stove from Pomoly (and from you as a design consultant)! I totally dig the option to put a grill on top instead of the solid top… lots of use inside and outside the tent. Perhaps a titanium version of that grill should be made available as a separate purchase. Also loved the integrated flue/damper, and I think the long side glass panel is brilliant. Glad to see the bugs settle down finally — was rough at first! 🙂 Like all of us, eager to see the weight specs. But from a functional standpoint — wowee zowie! ( – Greg Malone from Youtube )
The stove has many great features love the windows also looking for an ultralight one for hunting. ( – Papa Romeos Outdoors from Youtube )