Is Pomoly Tbrick Tent Stove Worth Buying?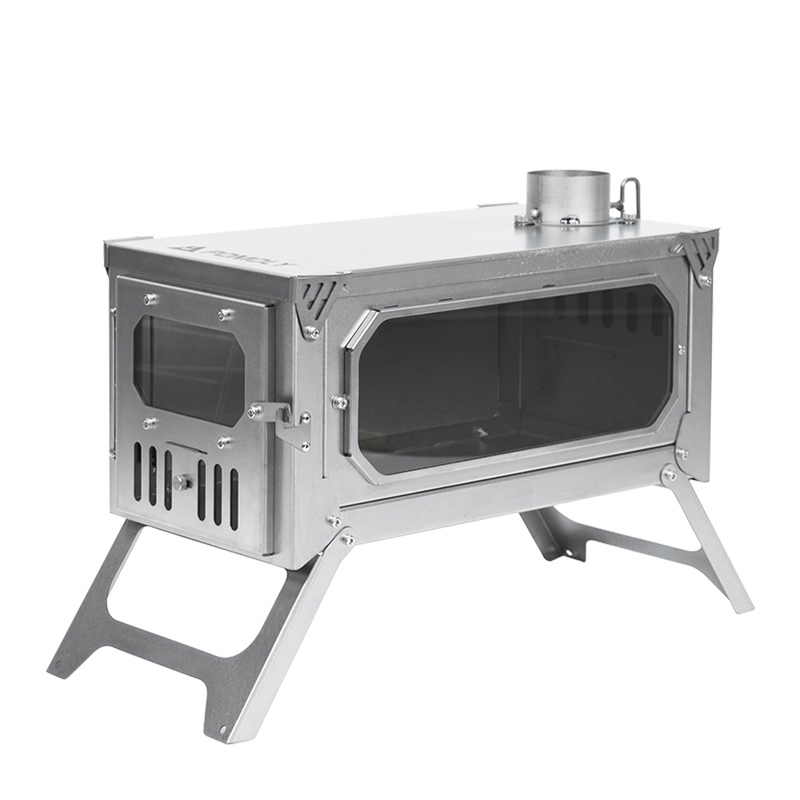 When you're camping, do you look forward to a cooked meal at night and hot coffee in the morning? If so, you need to bring a stove. T-Brick tent stove is a good product worth recommending.
The T-Brick stove is made of 1mm pure titanium. Even if the temperature of the stove is very high, it will not deform. The stove will not rust even after long-term use. So it's very durable. Pomoly also strengthened the rigidity of the stove and made it more solid.
To reduce the heating time and increase the burning time, the air inlet at the front door of the stove has been lengthened. This increases the air intake of the stove by 15%. Then you can heat the tent in a short time. You can reduce the waiting time when you are cooking delicious food.
The tent stove can be folded. It won't take up too much space when it is packed and it's a good thing for backpackers. The stove legs can be folded to create a solid platform. You can put a coffee cup or pan on the top of the stove to make full use of the heat. The design of stove legs makes the stove more suitable for uneven ground.
Compared with Pomoly's T1 series, the side panels of the T-Brick stove can be switched freely. The glass side plate of the stove is made of fireproof materials. It makes you visually observe the burning of wood and provide light for your tent.
The wood stove weighs 6.6 pounds. The space in the stove is 15.4 * 7.9 * 7.1 inches, and there is enough space to accommodate the burning firewood. The wood burned in the stove can be used as an effective heat source.
Having such a warm wood stove on your camping trip is great. T-Brick tent stove is liked by more and more people because of its high quality and strong design. If you want to learn more, please check the product on the Pomoly official website.