POMOLY Dome X6 Hot Tent 2023 New Arrival Review | Is It Worth Buying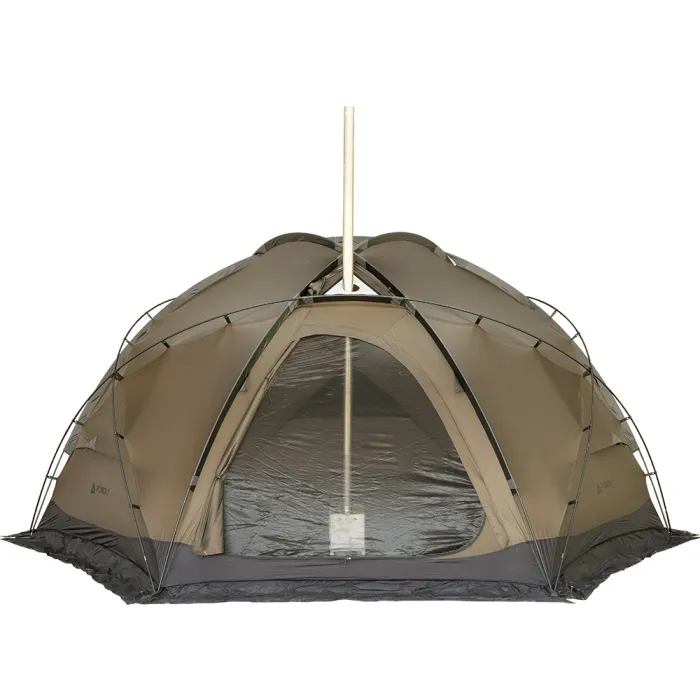 Are you an avid camper looking for a new hot tent to enhance your outdoor adventures? Look no further than the POMOLY Dome X6 Hot Tent. In this review, we will delve into the features, functionality, and overall value of this exciting new addition to POMOLY's product lineup.
Design and Construction
The Dome X6 Hot Tent boasts a freestanding dome design, providing ample space for you and your camping gear. Constructed with high-quality materials, this tent is built to withstand the elements and offer superior durability. The attention to detail in its craftsmanship is evident, making it a reliable shelter for your outdoor escapades.
Ease of Setup
Setting up camp shouldn't be a hassle, and the Dome X6 Hot Tent makes sure of that. With its user-friendly design, you can easily pitch this tent in minutes, allowing you to spend more time enjoying nature and less time struggling with complicated assembly instructions. Whether you're a seasoned camper or a beginner, the straightforward setup process will leave you impressed.
Versatile Features
One of the standout features of the Dome X6 Hot Tent is its versatility. Equipped with a stove jack, you can safely and efficiently heat the interior using a wood-burning stove, ensuring a cozy and comfortable camping experience even in colder conditions. Additionally, the tent provides excellent ventilation, thanks to its multiple windows and vents, allowing for optimal airflow and reducing condensation.
Spacious Interior
Space is a crucial factor when choosing a hot tent, and the Dome X6 excels in this aspect. With a generous floor area, you'll have enough room to accommodate yourself, your camping buddies, and all your essential gear. The tent's height also allows for easy movement inside, making it convenient for activities such as changing clothes or organizing your belongings.
Durability and Weather Resistance
When it comes to outdoor gear, durability is key. The Dome X6 Hot Tent is constructed with rugged materials that can withstand the rigors of outdoor use. From its sturdy poles to its waterproof and wind-resistant fabric, this tent is designed to withstand various weather conditions, keeping you dry and protected during unexpected rain showers or gusty winds.
Is It Worth Buying?
Considering the features, functionality, and overall quality of the POMOLY Dome X6 Hot Tent, it is undoubtedly a worthy investment for any camping enthusiast. Its well-thought-out design, ease of setup, and versatile features make it a reliable and practical choice for your outdoor adventures. Whether you're planning a solo trip or embarking on a group expedition, the Dome X6 Hot Tent will provide the comfort, durability, and performance you need.
In conclusion, the POMOLY Dome X6 Hot Tent is a game-changer in the world of camping gear. With its impressive design, ease of use, and exceptional value, it stands out as a top choice for campers seeking a reliable, versatile, and spacious hot tent. Don't miss out on this exciting new arrival from POMOLY and elevate your camping experience with the Dome X6 Hot Tent.