Pros and Cons of Hot Tent Winter Camping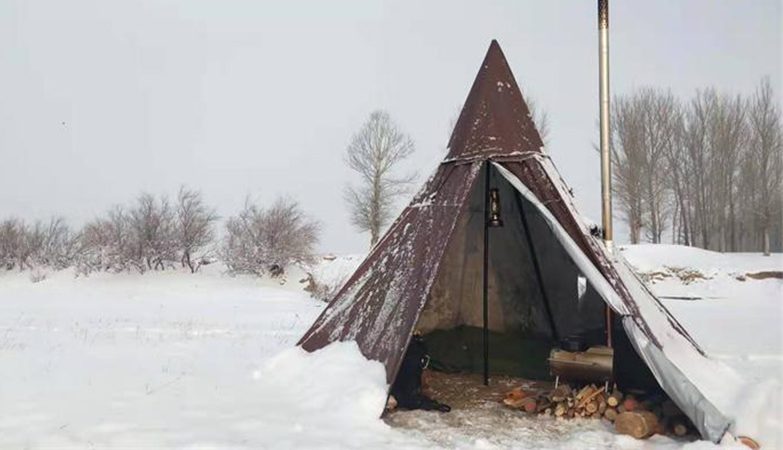 Hot tents and winter camping are becoming more and more popular with young people. This is one of the safest and most comfortable ways to camp in winter.
However, not everyone can go camping in a hot tent in winter, and not everyone will bring a hot tent to their winter camp. Because sometimes they can cause unnecessary trouble.This article will describe in detail what a hot tent is and the benefits of camping with it in winter.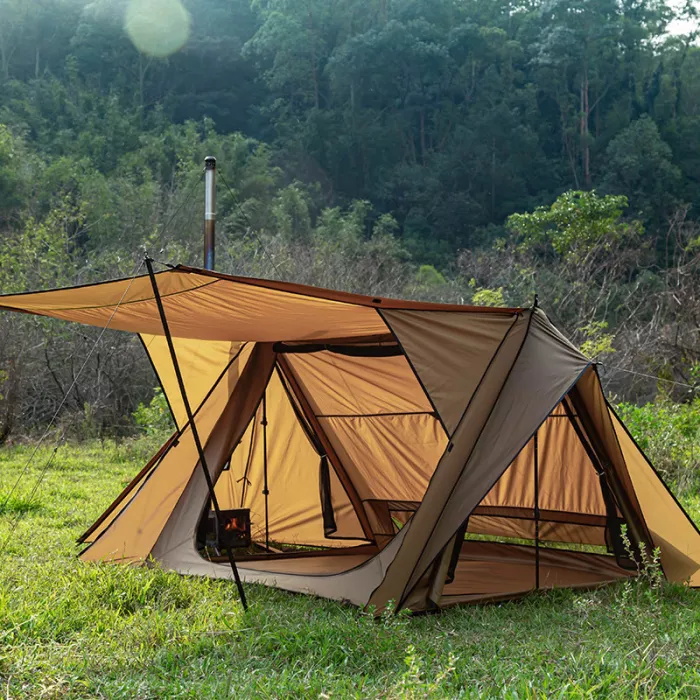 Shop Now:STOVEHUT 70 2.0 New Version Camping Hot Tent
What is a hot tent?
Hot tents are much more complex than standard tents and are defined by some of the following functions:
Wood burning stove
Canvas material
Exhaust pipe opening
Movable floor
The most remarkable feature of the hot tent is its wood burning stove. This is the source of heat to keep your tent comfortably baked even in the coldest winter weather. You can use the stove safely in the tent. This is the original reason for the design of hot tents.
Of course, the hot tent needs to install a stove jack, because the stove will produce a lot of smoke. You can connect the stovepipe to the firewood stove. Without this vent, your tent will be filled with smoke from the stove in a few minutes and completely unusable.
In addition, these tents are usually made of materials different from typical tents. This material is canvas and is designed to withstand harsh winter conditions while maintaining heat. Cheaper hot tents will be made of other materials that can keep warm, but they are easier to tear under worse conditions.
Another feature of the hot tent is its removable floor. This not only provides a cleaner sleeping space but also in the winter months, you can remove the floor so that it won't freeze on the ground.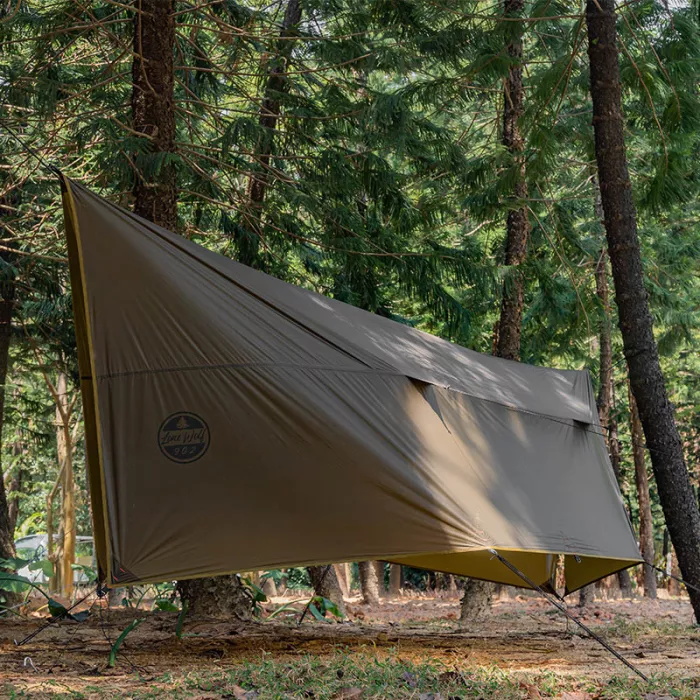 Shop Now: Wolfden UL Hammock Rain Fly Tarp Shelter
Benefits of hot tents
Many campers looking for the most comfortable winter camping experience choose hot tents for good reason.
First of all, it is very suitable for families to visit outdoors. It is very difficult for children to camp in winter because they are more likely to catch a cold and are less likely to enjoy it in an ordinary tent.
A hot tent, even if you plan to hike in the cold winter, the hot tent can provide you with enough heat.
Another advantage of hot tents is that they are usually much more spacious than most standard camping tents. These tents require additional space to accommodate firewood stoves and many people, so there is usually enough space to carry additional food or books without having to fill them.
More importantly, you don't even have to carry a propane or gas stove, because a wood stove is very suitable for cooking! Whether it's the boiling water for baking marshmallows or boiling oatmeal, the wood stove is as suitable for cooking as any campfire.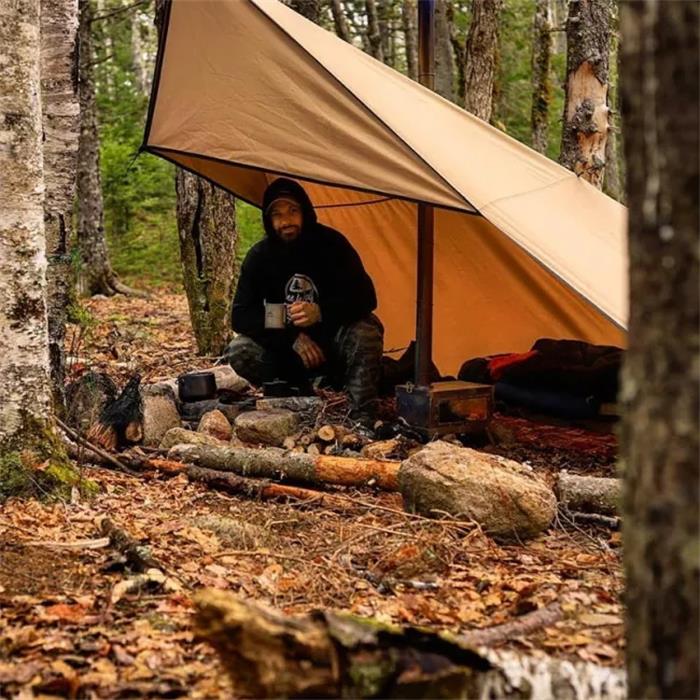 Rhombus Bushcraft Shelter with Stove Jack 
Disadvantages of hot tents
Although hot tents are a great way to camp in winter, they are a heavy burden on campsites. In addition, building them usually requires the help of one or two additional people, so you must plan to use hot tents in advance before camping trips.
In addition, hot tents are much more expensive than ordinary camping tents. Usually, the firewood stoves of these tents are also sold separately, so if you really plan to go camping in winter often, it's a good idea to buy a hot tent.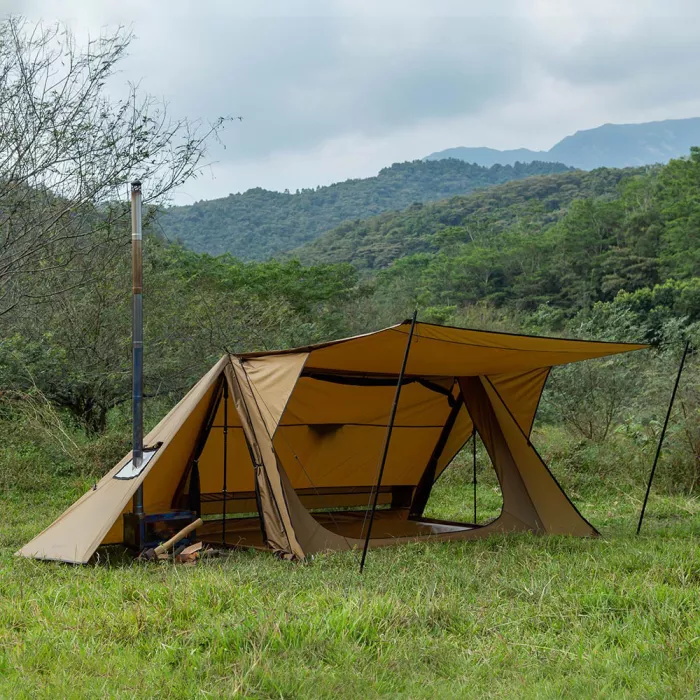 STOVEHUT 70 2.0 New Version Camping Hot Tent
Hot tent safety tips
As long as the setting is correct, the hot tent itself is usually very safe. Keep this in mind and make sure the tent is set up in the way the instructions tell you so that cold air does not seep in.
To be honest, a wood stove is definitely the most dangerous part of the hot tent. It is very important to set it up correctly. The fire in the furnace should always be controlled, and the exhaust pipe needs to be set correctly to avoid being smoked out of the tent when the stove is running.