Choosing the Best Tent for a Family of Four: Size, Durability, and Convenience Matters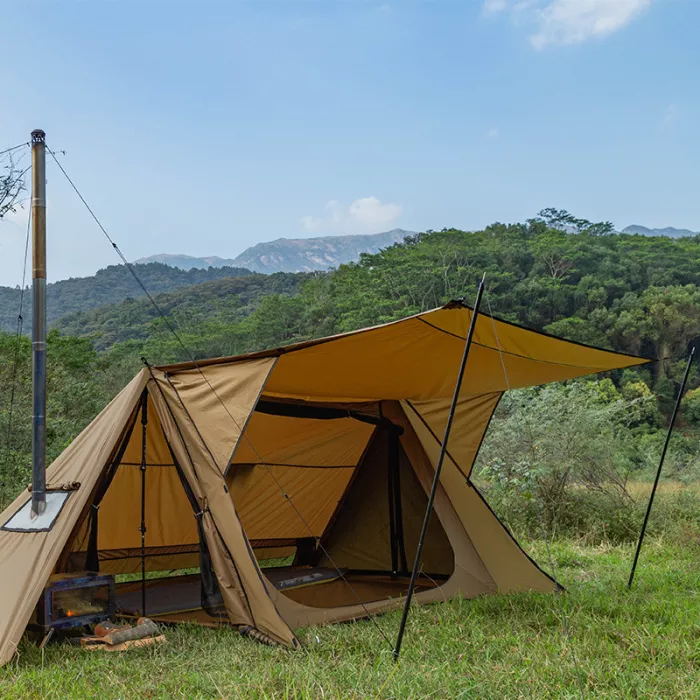 Choosing the right tent for a family of four can be a daunting task. With so many options available in the market, finding the perfect tent that meets your family's needs and preferences is crucial. Here, we have carefully considered various factors, including size, durability, features, and ease of setup, to determine the best tent for a family of four.
How Important is Size?
Size plays a significant role when deciding on the best tent for a family of four. It is essential to ensure that the tent can comfortably accommodate everyone without feeling cramped. Look for a tent with a spacious interior, preferably with multiple rooms or partitions for added privacy. Additionally, consider the headroom and leg space, as it is crucial for a comfortable camping experience.
Durability is a Key Factor
A family tent should be able to withstand various weather conditions and outdoor adventures. Look for a tent made of high-quality materials, such as ripstop nylon or polyester, as they are more resistant to tears and punctures. A sturdy frame system, such as aluminum poles, ensures the tent can withstand strong winds. It's also worth considering the waterproof rating and the quality of the tent's seams to ensure it can keep your family dry during unexpected rain showers.
Features to Enhance the Camping Experience
A good family tent should have features that enhance the camping experience. Some tents come with built-in storage pockets, gear lofts, and even a separate entrance for easy access. Look for tents with a vestibule area, which can serve as a designated space for storing muddy shoes or cooking equipment. Additionally, tents with multiple windows and ventilation panels offer better airflow and help regulate the temperature inside the tent.
Easy Setup for Stress-Free Camping
Setting up a tent should be a hassle-free experience, especially when you have kids to take care of. Look for a tent with a user-friendly design and a straightforward setup process. Tents that come with color-coded poles and clear instructions make assembling the tent much easier. Additionally, it's worth considering the weight and portability of the tent, especially if you plan to go camping frequently or have to transport the tent over long distances.
The Top Contender: POMOLY Family Tent
After careful consideration of various factors, the POMOLY Family Tent stands out as the best choice for a family of four. With its spacious interior, durable construction, and numerous features, this tent provides an exceptional camping experience for the entire family. The POMOLY Family Tent is weather-resistant, easy to set up, and offers ample ventilation, ensuring a comfortable and enjoyable camping trip. It's designed to accommodate a family of four with ease, making it an ideal choice for your outdoor adventures.
In conclusion, when choosing the best tent for a family of four, it's important to consider size, durability, features, and ease of setup. Investing in a high-quality tent ensures a comfortable and memorable camping experience for the whole family. The POMOLY Family Tent surpasses expectations in all these aspects and comes highly recommended for your next family camping trip.