OneTigris Smokey Hut Ultralight Tipi Hot Tent Review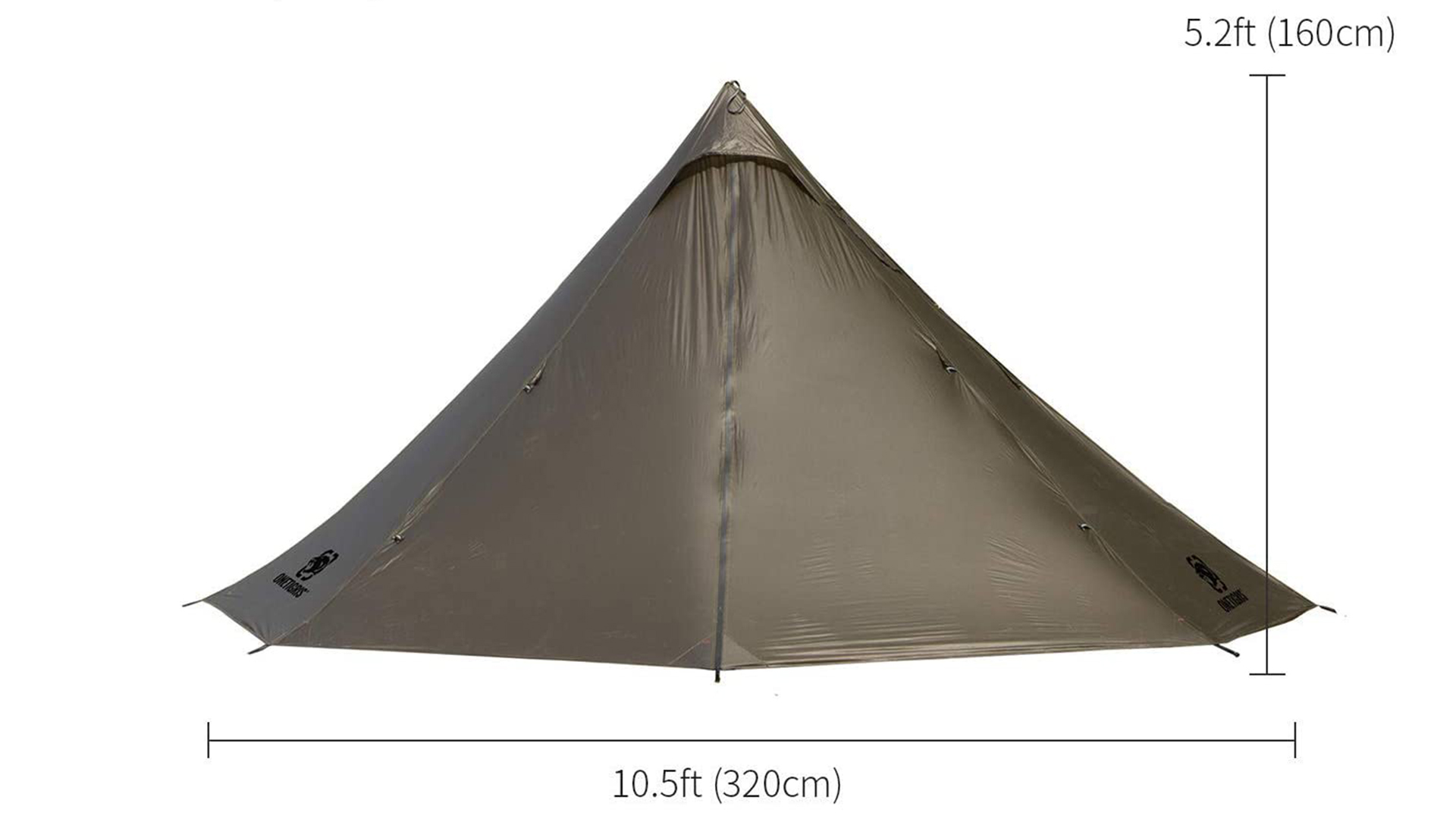 OneTigris Smokey Hut Ultralight Tipi Hot Tent Review video

Video author KdawgCrazy Outdoors:
In this video, I review the OneTigris Smokey Hut hot tent after taking it out on a couple of winter backpacking trips with my pulk sled and heating it with the TMS Woodstove and a Mr. Heater Portable Buddy Propane Heater. OneTigris sent me the Smokey Hut to review and I gotta say it's one of the lighter, more affordable hot tent options on the market. It's ultra-light and made for backpacking.
Introduction
This is a tipi hot tent weighing only 2.6lb.
The tent fabric is 20D Silicon-coated Nylon Fabric.
The hydrostatic head is 2000mm, which can meet the basic waterproof level.
This hot tent can sleep for two people without a tent stove.
Comments
That was a great review. Not sold on this tent but you did an outstanding job of going through the features, pros and cons. Thanks for sharing. ( – Mark Young )
Great review! I've been looking at this tent for two months, as my first ultralight tent. I've kind of always kept my camping and bushcrafting separate: my Grandfather has a ton of land in Pennsylvania, and up there I would just walk into the forest and build my own shelter, and live in it for a week or two, and when home, I'd find a nice campground in the middle of nowhere, and throw up a tent with some friends. Now I'm looking to bridge the gap, and I think this would make a great first tent: at least I'm hoping it does. Thanks for the review, I also just found your channel, and I'm hitting that bell and subscribing! Stay safe out there! ( – BallisticCoefficient Dependent )