Pomoly T1 Stove FLAME Titanium wood Stove Review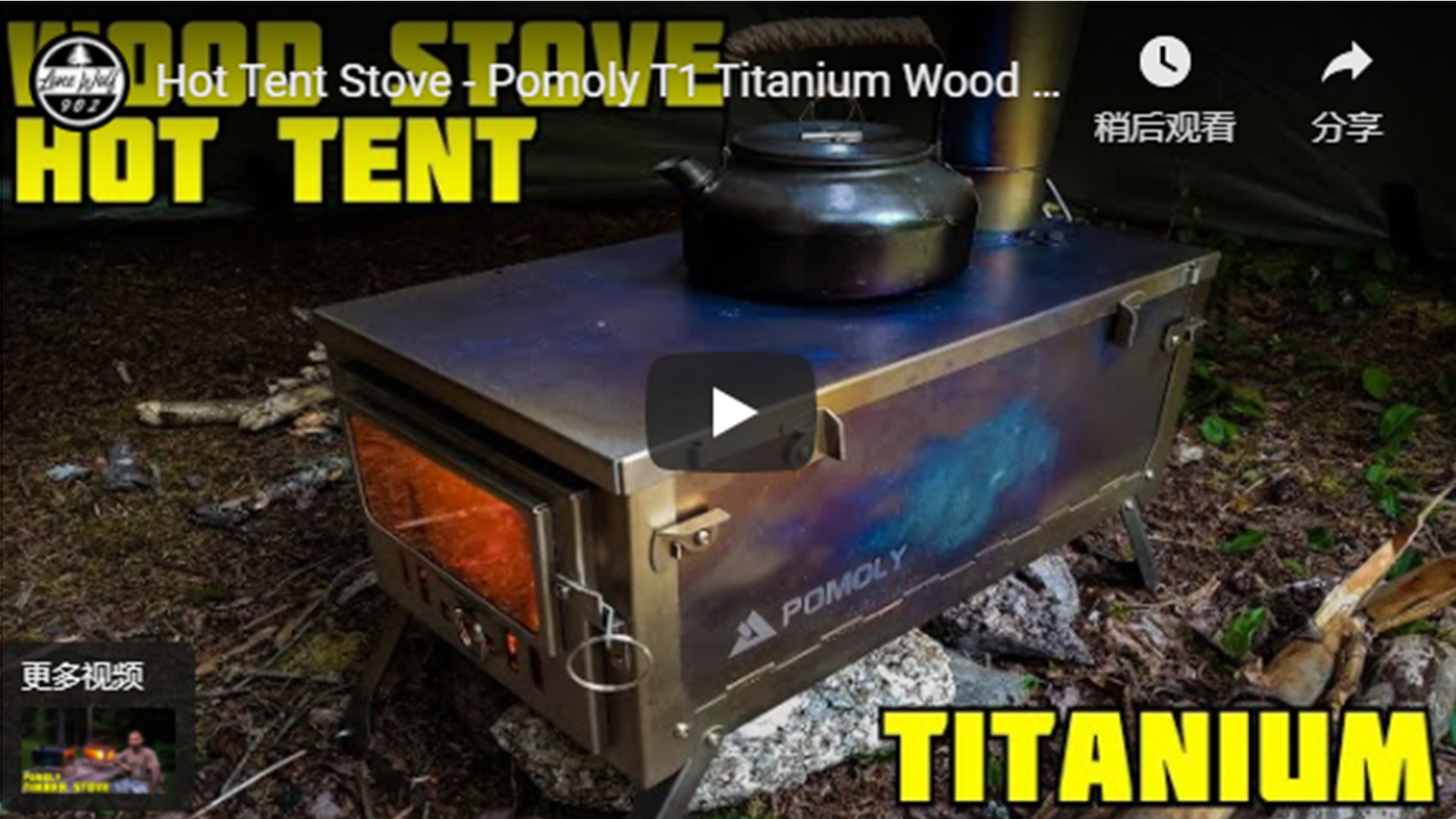 Advantages and Disadvantages
Pomoly t1 stove flame tent stove is a titanium tent stove.
The weight of this tent stove is 7.9 lb, which is very lightweight.
It is suitable for carrying when camping in the jungle or car camping.
The front door of the tent stove has a glass window, which is convenient to watch the firewood burning.
There is a fire at night, which is also pretty.
The size of this tent stove is: Size: 14.9 x 8.7 x 7.1 in (38 x 22 x 18 cm)
It also has a folding function. The folded tent stove can be put into a backpack.
When camping in winter, use it and a hot tent. Can provide hot food and temperature for campers.
A tent stove is one of the best equipment for winter camping.
T1 Stove FLAME Titanium wood Stove Review Video
T1 Stove Comments
Nice timing, thanks for the video, and lovely to see you getting your daughter involved. I've been looking for a nice portable titanium stove and putting in a fair bit of research. These, particularly the T1 is looking like a hot contender. It's a nice practical size and a decent price. Some of the competitors are mind-bogglingly expensive, some don't fold down, some others are very light, but a little too small to be hugely practical. The Winterfell Fastold is half the weight, but no front window and much thinner Titanium walls. I think this will be more durable and handle extended use much better. The W3 is another new Titanium stove that looks quite nice with is lighter, but not as convenient. ( – Spin Drift )
Yo, that's nice. It's like the Winnerwell fast-fold but it has a glass door. This is really what I want. I have a Seek Outside and it works but the easy assembly and glass door is great. The reinforcement ribs and those improvements really seem to be quality features. The shelters are interesting, I'm going to check out the site more. Thanks for showing me something new, I'm always interested in what's out there. Nice to see the beautiful little person again. Great assistant. ?❤️??☃️❄️?⛺️? ( – Mobile Winter Camp )