Portable Wood Stove Event Promotions – Discover the Best Deals on Portable Wood Stoves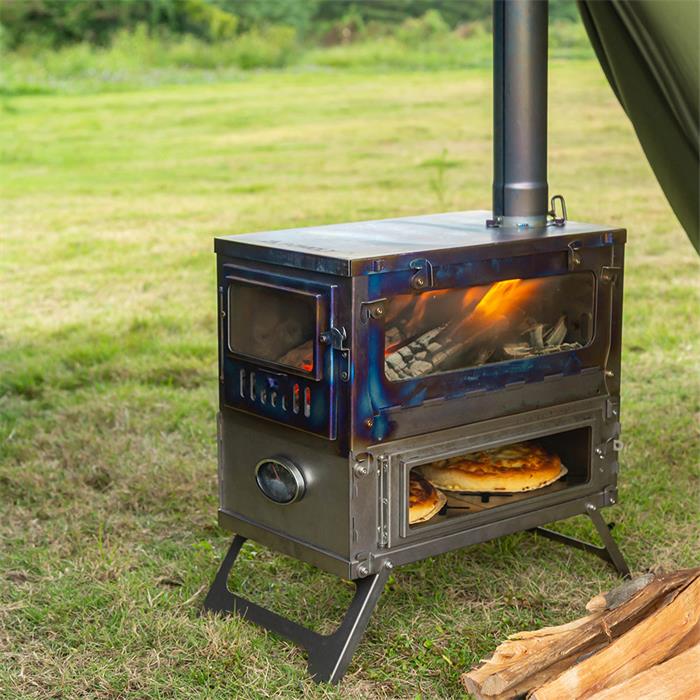 We've got some really great deals for you during this heart-pounding summer season. You will save a ton of money at Portable Wood Stove Event Promotions. If you are that outdoor adventurer looking for unique experiences and freedom to explore, then this event will bring you endless surprises.
Advantages of Portable Wood Burning Stoves
Wood burning stoves are a marvelous creation; wood burning stoves combine the power of nature with modern conveniences. Whether you need to heat up your food while hiking or desire warmth while camping in the wilderness, a portable wood burning stove is your best companion. Portable wood burning stoves are small, lightweight and easy to carry, and their portable design allows you to light a flame whenever you want to enjoy warmth and hot food in nature. And the best part is that these stoves use renewable energy. You don't need to worry about energy.
Event Offers
We have prepared a series of exciting offers for you. First of all, you will enjoy up to 10% discount offer, a discount coupon that allows you to have top quality portable wood burning stoves at a more affordable price. And to make your outdoor cooking experience even better, we will also give you a beautiful grill tool set, which are kits to make your grilling skills shine in the wild. This will be your unique opportunity to snag the portable wood burning stove of your choice!
Event Details and Timing
Time is money in this promotion.Portable Wood Stove Event Promotions will start soon, so you'll want to take advantage of this opportunity to enjoy it to the fullest. Our event covers a variety of portable wood burning stoves, including the Baker SeriesT-Brick 2.0 Series, T-Brick 2.0 Series, and Oroqen Series. Whether you're looking for minimalist chic or you love classic style, we have the right wood burning stove for you. On our website, you'll find detailed information on these styles and stunning illustrations to help you make the right choice.
Event promotion and social media sharing
We know that for the modern adventurer, social media is the perfect platform to showcase yourself. Therefore, we encourage you to actively participate in social media sharing while you are at the event. During the event, you can share photos and stories of your wood-burning stove use on Instagram, Twitter, and Facebook by using a specific event hashtag (e.g., #PortableWoodStoveEvent). We'll pick the most creative and amazing shares based on the number of likes and interactions, with an extra surprise prize for the winner!
Let's ignite our passion for exploring the wonders of nature and enjoying the endless joys of outdoor living! Don't forget to visit our website (https://www.pomoly.com ) to participate in this exciting promotion.