The Best Lightweight 3P Tent: Discovering the Perfect Shelter for Your Outdoor Adventures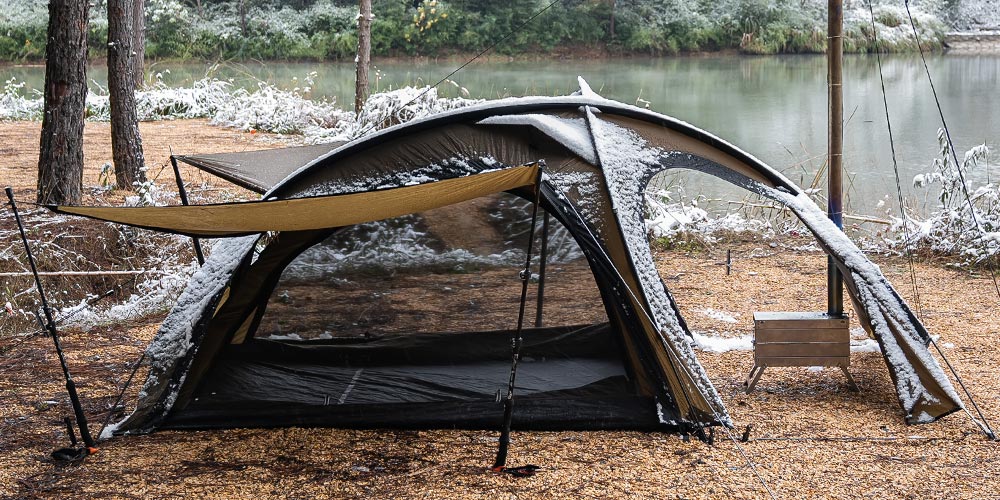 Are you in search of the best lightweight 3P tent to elevate your camping experience? Look no further! We understand that finding the perfect shelter can be a daunting task, so we have compiled this guide to help you make an informed decision. Let's dive in!
What makes a tent lightweight?
Before we discuss the best lightweight 3P tents, let's understand what sets them apart. Lightweight tents are designed with ultralight materials like durable yet lightweight fabrics and lightweight poles to significantly reduce the overall weight. These tents prioritize weight reduction without compromising on performance and durability.
1. Big Agnes Copper Spur HV UL3 Tent
If you're looking for a spacious yet lightweight 3P tent, the Big Agnes Copper Spur HV UL3 is a top contender. This tent combines impressive features such as a high-volume pole structure, vertical sidewalls, and easy setup. The freestanding design ensures versatility, allowing you to pitch it in a variety of terrains without the need for stakes.
2. MSR Hubba Hubba NX Tent
The MSR Hubba Hubba NX tent is a renowned choice among backpackers and campers alike. Its expertly engineered design combines light materials with a spacious interior and excellent ventilation. This lightweight, freestanding tent is suitable for a variety of weather conditions, making it an outstanding choice for any adventure.
3. Nemo Dagger 3P Backpacking Tent
When it comes to durability and livability, the Nemo Dagger 3P backpacking tent excels. This tent offers a perfect balance between lightweight design and robustness. With its roomy interior, two doors, and two vestibules, you'll have plenty of space for three people and their gear. Plus, its easy setup and specialized Pole Technology enhance stability, perfect for unpredictable weather conditions.
Tips for selecting the best lightweight 3P tent
While these tents mentioned are outstanding choices, it's essential to consider your specific needs when selecting a tent. Here are a few tips to help you make the right decision:
– Consider the weight and packability to ensure it matches your backpacking or camping style.
– Evaluate the size and interior space to accommodate your group comfortably.
– Look for tents with excellent ventilation and sturdy construction to keep you comfortable and protected from the elements.
Conclusion
Choosing the best lightweight 3P tent can significantly enhance your camping experience. The Big Agnes Copper Spur HV UL3, MSR Hubba Hubba NX, and Nemo Dagger 3P are among the top contenders for a reason. Remember to consider your specific needs and preferences to find the perfect lightweight tent for your outdoor adventures. Happy camping!