The Best Tents for Two People: Finding Comfort and Convenience on Your Camping Trip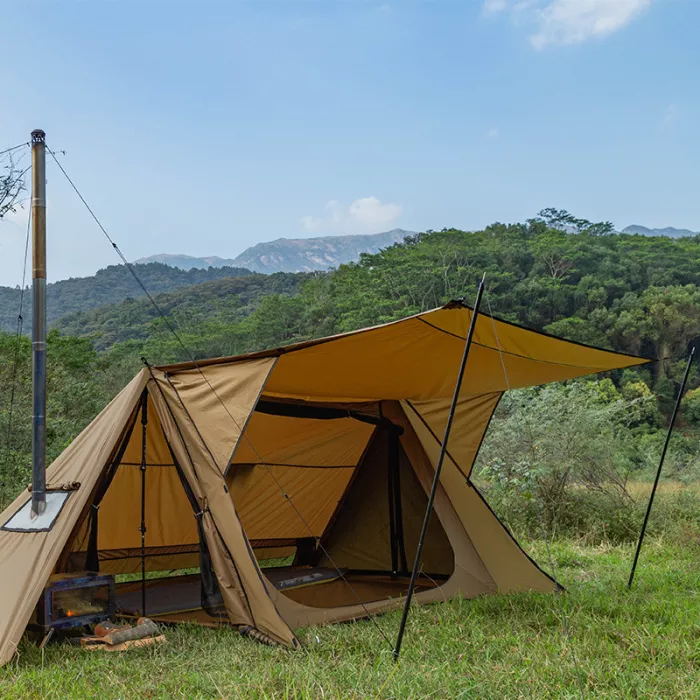 Camping trips are always an exciting adventure, especially when shared with a partner or close friend. When it comes to choosing the best tent for two people, there are several factors to consider. Let's explore some top options.
1. What is the ideal size for a 2-person tent?
When selecting a tent for two people, it is essential to consider size. Look for tents that offer enough space for two adults to comfortably sleep and move around. A tent with a floor space of around 30 to 35 square feet generally works well for two campers.
2. Which tents offer excellent weather resistance?
Weather conditions can quickly change during camping trips, so it is essential to choose a tent that provides adequate protection. Look for tents made from durable and waterproof materials, such as nylon or polyester with a high denier rating. Additionally, tents with well-designed rainflys and sealed seams offer superior weather resistance.
3. What about ease of setup and portability?
No one wants to spend too much time setting up a tent or struggle with carrying a heavy load. Look for tents that are easy to pitch, preferably with a simple pole system. Moreover, lightweight and compact options can make transportation a breeze.
4. Are there any tents with unique features for two-person camping?
Sure! Some tents for two-person camping offer extras that enhance the camping experience. For example, there are tents with built-in vestibules for storing gear, multiple doors for easy access, or even separate compartments for added privacy. These features can elevate your camping trip to the next level!
5. What are some highly recommended 2-person tents?
There are several highly rated options available for two-person camping. The Big Agnes Copper Spur HV UL2, MSR Hubba Hubba NX, and REI Half Dome 2 Plus are among the popular choices. These tents offer a great balance of space, weather resistance, ease of setup, and durability.
In conclusion
When it comes to selecting the best tent for two-person camping, considering size, weather resistance, ease of setup, and unique features can help you make the right choice. Remember to read reviews, compare options, and prioritize your specific needs to ensure a comfortable and enjoyable camping experience for you and your camping partner!