The Ultimate Guide to Choosing the Best UL Tent for Your 2022 Outdoor Adventures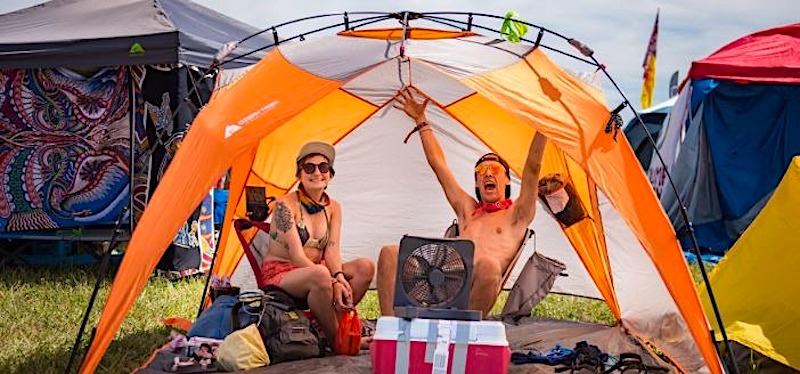 Are you an avid backpacker or hiker looking for the best UL tent for your upcoming adventures in 2022? Look no further! In this article, we will discuss the key features and factors that make a UL (ultralight) tent the best choice for outdoor enthusiasts like yourself. So, let's dive in and discover what makes a tent stand out in 2022.
Weight
One of the most crucial factors in choosing the best UL tent is its weight. Ultralight tents are designed to be as light as possible, allowing you to carry them effortlessly during your trek. Look for tents made from lightweight materials such as durable nylon or polyester. A tent weighing less than 2 pounds would be an excellent choice for any backpacker aiming to minimize their pack weight.
Durability
While weight matters, you certainly don't want to compromise on the tent's durability. The best UL tents in 2022 strike the perfect balance between weight and robust construction. Opt for tents manufactured with high-quality materials and reinforced stitching. These tents can withstand adverse weather conditions like rain, wind, and even a light snowfall, ensuring that your shelter remains secure and long-lasting.
Space
When selecting a tent, consider how much space you need. A cozy tent for one person may be sufficient if you're a solo adventurer. However, if you often hike with a partner or need extra room for your gear, opt for a two-person UL tent or a tent with added vestibules for gear storage. The best UL tents provide adequate interior space and a comfortable sleeping area, even for taller individuals.
Ease of Setup
When you're exhausted after a long day of trekking, the last thing you want is to struggle with a complicated tent setup. Look for tents that come with a simplified setup process, such as color-coded poles and clips. Freestanding designs are also an advantage as they don't require stakes for support. With an easy setup, you can quickly retire to your cozy shelter and rest, gearing up for the next day's adventures.
Price
While price is not the most critical factor, it's essential to consider your budget when choosing the best UL tent for 2022. Keep in mind that ultralight tents often come with a higher price tag due to the advanced lightweight materials used and the technology invested in their construction. However, it's possible to find reasonably priced tents that offer excellent performance and durability. Do thorough research, read reviews, and compare prices to find the best value for your money.
Conclusion
As 2022 approaches, it's time to gear up with the best UL tent for your outdoor adventures. Remember to prioritize features like weight, durability, space, ease of setup, and price when making your decision. With a lightweight and reliable POMOLY LEO 2y your side, you'll be sure to have a memorable and comfortable camping experience in the coming year. Happy trails!