Winnerwell Nomad Medium Wood Stove – Initial Fire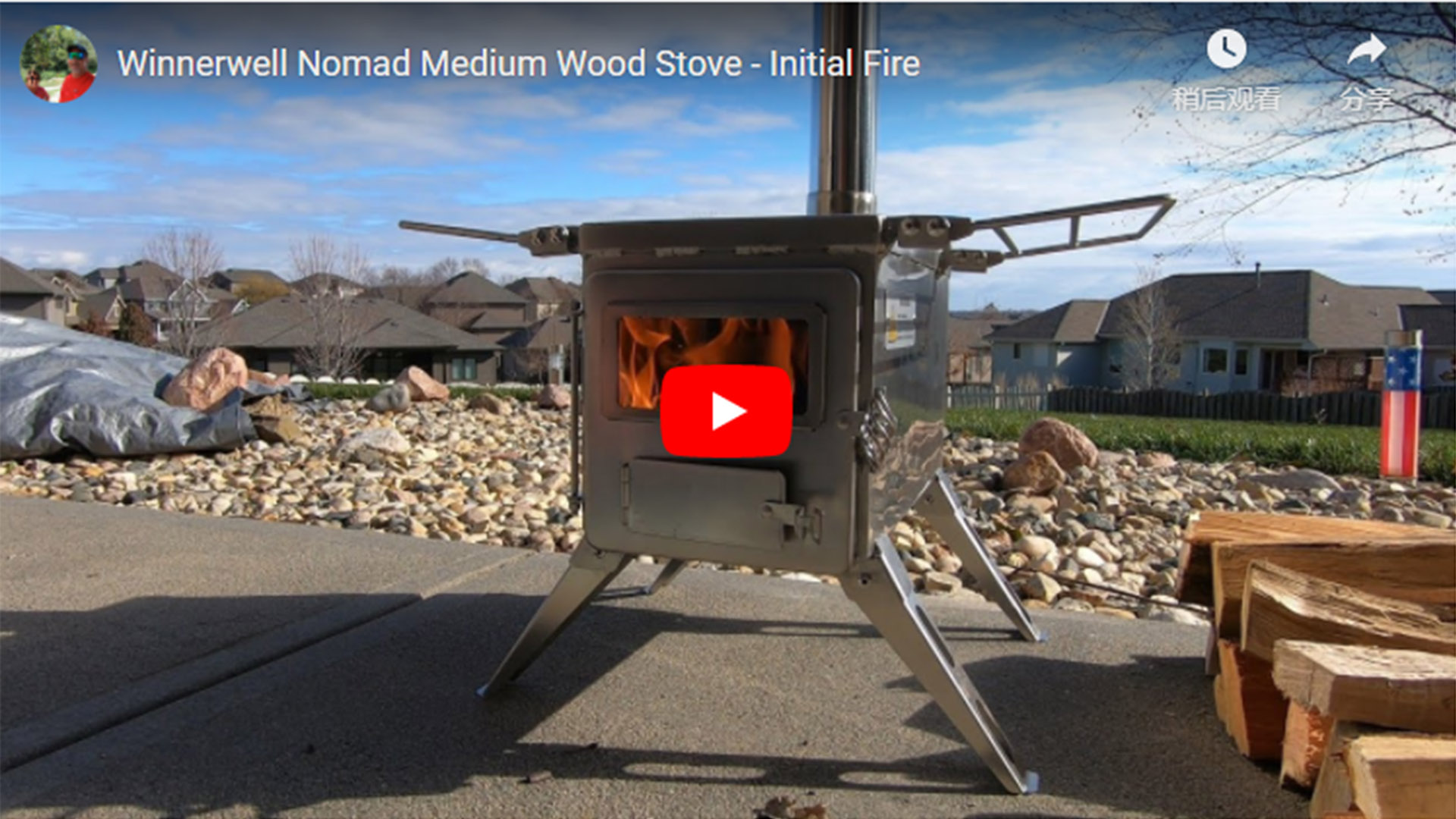 Introduction to the advantages and disadvantages of Winnerwell Nomad Medium Wood Stove.The introduction is mainly through video and text.
Winnerwell Nomad Medium Video
Winnerwell Nomad Introduction:
Advantage
This tent stove is made of 304 stainless steel and has a strong firebox that can be used for a long time.
The volume of the tent stove firebox is 800 cubic inches, which is not big or small.
The total weight is 20lb, which is a bit heavy.
The assembled volume of this tent stove is 15 inches x 20 inches x 90 inches (Assembled-90 inches represents the total height of the stove and chimney)
This is a tent stove suitable for canvas tents and tipi hot tents.
It is suitable for heating and cooking in a small space.
Produced in 2017.
Disadvantage
Relatively heavy
Not suitable for use in hiking camping.
Tent Stove Comments:
These are the absolute best there is next to the lightweight TI, I love my winnerwell excellent quality. Great gear and review as always Ben. I'm considering the 5p onyx tipi in cotton would you say that's too much for backpacking? I just want the reliability and long term out of it. ( – Clearly Canadian from Youtube )
I've seen this stove before! Its the perfect stove for a tent shelter! Your daughter is so cute! I'm glad to see you're teaching her some bushcraft skills! Enjoy your Sunday, my Friend! ( – Grizzlytaco )
Nice stove man.. Have some good fun with the family. ( – TwitchRadio from Youtube )