Lightweight Camping Delight: Comparing the Nemo Hornet Ultralight Tent and MSR Hubba Hubba NX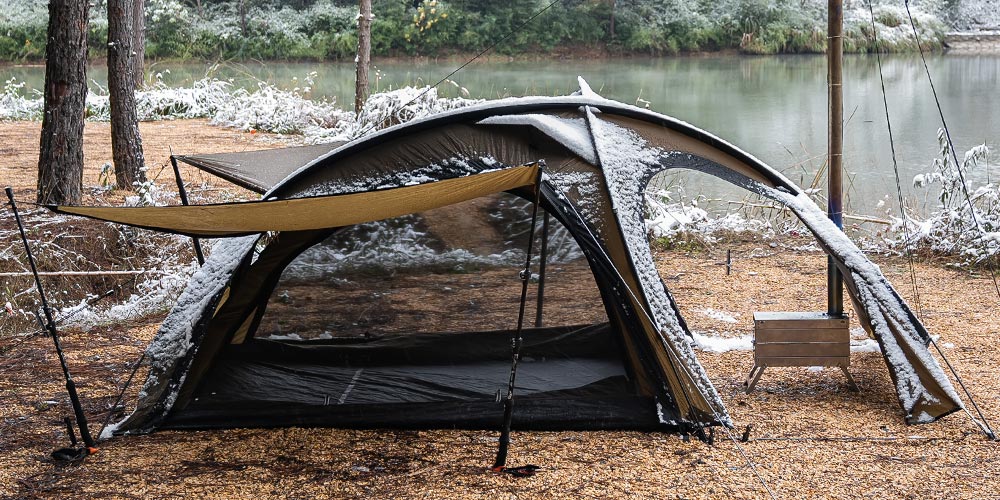 Choosing the right tent for backpacking can greatly enhance your outdoor experience. When it comes to lightweight options, there are several top contenders that offer the perfect balance between durability, weight, and livability. So, what is the best light tent for backpacking?
1. Sierra Designs Lightning 2 FL
The Sierra Designs Lightning 2 FL is often regarded as one of the best light tents for backpacking. Weighing just under 3 pounds, this tent offers an impressive combination of lightweight design and functional features. With its innovative hybrid double-wall construction, it provides excellent ventilation while ensuring protection from the elements. The Lightning 2 FL also boasts convenient single-pole setup, making it a choice pick for backpackers looking for both weight savings and ease of use.
2. Big Agnes Copper Spur HV UL2
If you prioritize ample interior space and comfort without compromising weight, the Big Agnes Copper Spur HV UL2 is an excellent option. This tent weighs around 3 pounds and offers a spacious floor area, allowing for comfortable sleeping and gear storage. With its ingenious pole system and dual doors, the Copper Spur HV UL2 offers easy access and outstanding livability. This tent's durable materials and sleek design make it a popular choice among backpacking enthusiasts.
3. Nemo Hornet Ultralight Backpacking Tent
If ultralight backpacking is your ultimate goal, the Nemo Hornet Ultralight Tent should be on your radar. Weighing a mere 2 pounds, this tent excels in providing a lightweight, minimalist shelter. Although the Hornet offers less interior space than some other options, its advanced design still provides adequate headroom and storage for one or two backpackers. With its vertical sidewalls and weatherproof features, the Nemo Hornet is a reliable choice for those seeking ultimate lightweight camping.
4. MSR Hubba Hubba NX
The MSR Hubba Hubba NX has long been a favorite among backpackers seeking a balance between weight and durability. Weighing around 3.5 pounds, this tent offers a blend of comfort, stability, and overall performance. The unique pole configuration of the Hubba Hubba NX maximizes interior space, allowing for increased livability. With its exceptional waterproofing and ventilation, this tent can withstand various weather conditions, making it a reliable companion for extended backpacking trips.
Conclusion
In the world of backpacking, the best light tent is subjective and depends on individual preferences. However, the Sierra Designs Lightning 2 FL, Big Agnes Copper Spur HV UL2, Nemo Hornet Ultralight Tent, and MSR Hubba Hubba NX are all exceptional choices. So, choose the tent that aligns with your backpacking goals, whether it's prioritizing weight savings, interior space, or overall performance, and embark on unforgettable outdoor adventures.