The Key to Camping in Challenging Weather: Best Tents for Rain and Wind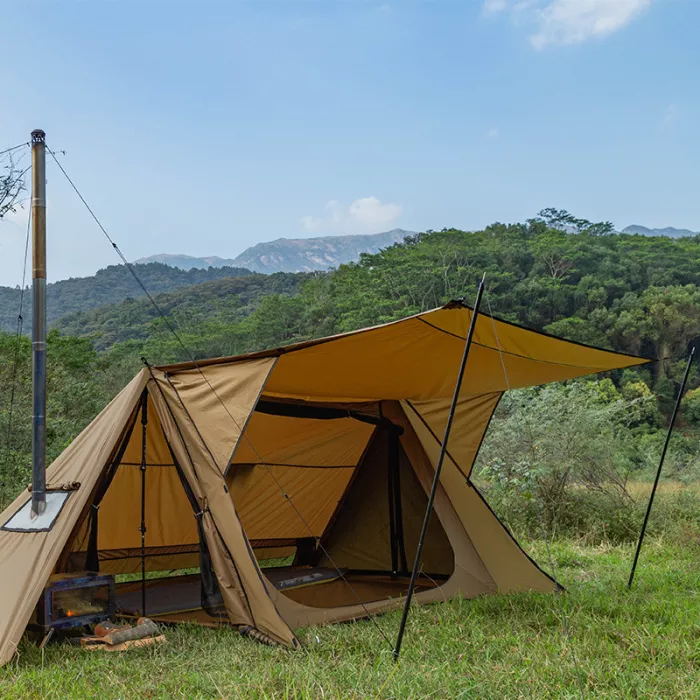 When it comes to camping in challenging weather conditions, having a reliable and sturdy tent can make all the difference. The best tent for rain and wind is designed to withstand these elements, keeping you dry and protected throughout your outdoor adventure. Here, we will explore the key factors to consider when choosing such a tent.
Factors to consider when choosing a tent for rain and wind
1. Durability: It is essential to choose a tent made from high-quality materials that can withstand the force of rain and wind. Look for a tent made from durable waterproof fabric like nylon or polyester, with reinforced seams and sturdy poles for added stability.
2. Waterproofing: Ensure that the tent has a durable and reliable waterproof coating or treatment on both the rainfly and the tent floor. This will prevent water from seeping through and keep you dry during heavy rain showers.
3. Wind resistance: Opt for a tent with a sturdy frame and strong poles that can withstand strong gusts of wind. Look for tents with a dome or geodesic shape as they are known for their wind resistance capabilities.
4. Ventilation: While keeping rain and wind out is crucial, having proper ventilation is equally important. Choose a tent with good airflow and mesh panels to prevent condensation and keep the interior fresh and comfortable.
Top recommendations for tents for rain and wind
1. The North Face Stormbreak 2: This tent is designed to withstand harsh weather conditions. It has a durable rainfly, waterproof floor, and an advanced pole system that provides excellent wind resistance and stability.
2. MSR Hubba Hubba NX: Known for its excellent waterproofing capabilities, this tent features a durable rainfly with a waterproof coating. It also has a robust frame and durable material, making it a great choice for camping in rainy and windy environments.
3. Big Agnes Copper Spur HV UL2: This tent combines lightweight design with excellent waterproofing and wind resistance. It features a high-volume hub design that maximizes strength and stability, ensuring top-notch performance during adverse weather.
Conclusion
When it comes to camping in rain and wind, choosing the right tent is crucial for a safe and enjoyable experience. Look for a tent with durability, proper waterproofing, wind resistance, and good ventilation. The North Face Stormbreak 2, MSR Hubba Hubba NX, and Big Agnes Copper Spur HV UL2 are all highly recommended tents that excel in these areas. Prioritize reliable performance and the ability to withstand challenging weather conditions to ensure your camping trip goes smoothly!