28 Winter Camping Tips and Advice in 2022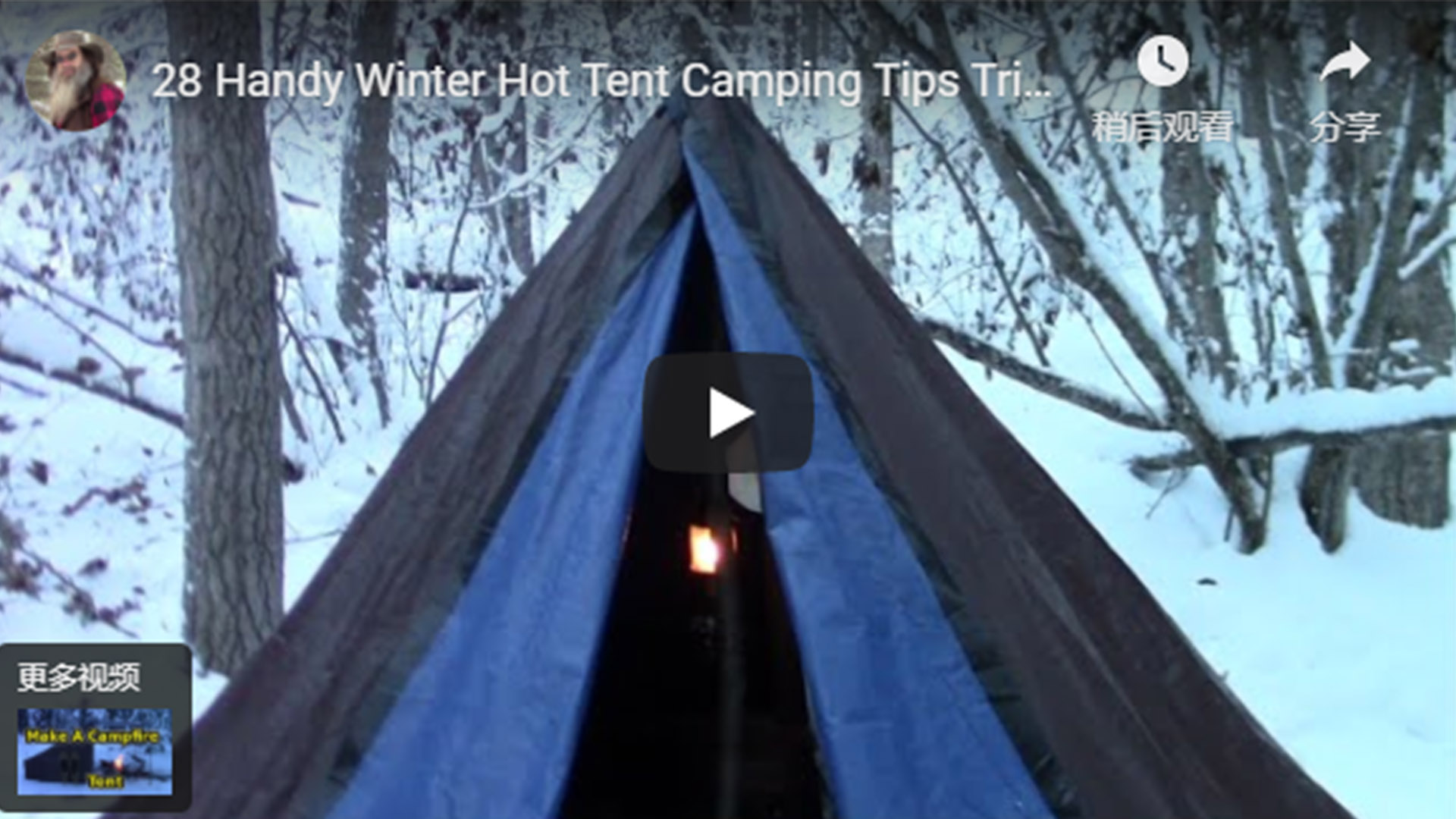 Sharing Video About The Winter Camping Tips
Winter camping tips
1. Don't catch a cold
2. Pay attention to moisture
3. Bring a bottle of vodka to increase body temperature.
4. Follow the weather forecast
5.Need hot food
6. Campsite selection: When choosing a campsite, choose a place leeward. And there must be no avalanche in this place.
7. Tent selection: It is necessary to choose a strong tent. A weak tent will be overwhelmed by heavy snow.
8. On the equipment, you must have a warm sleeping bag and a sleeping pad. This will be the beginning of your dream.
9. It is necessary to add a tent stove, which will make the tent warmer. But be careful to buy a strong Titanium tent stove, otherwise, there is a risk of carbon monoxide leakage.
10. Warm clothing is necessary, but don't wear too much clothing when walking.
Winter Camping Gears
Winter Camping Comments
I tied a license plate to the back of my sled with paracord. It serves as a brake so the sled won't slide backward. I use a plastic milk crate to pack stuff in, it makes a good stool and also footrest. I will now build a stove because of this video. Thanks!!! ( – Eric Crow )
Frisbee's idea is awesome and the eggs in a jar are way cool.
I love this whole concept and looks fun, I really like the TP hot tent thing its a very simple process and way easier on what you need to bring with ya. It seems like it would be way better rolling up tarps than packing a big ole tent with poles….your vids are great I'm glad I found this channel. ( – Airik1111 )
The Frisbee can serve several purposes: protect the finish on a no-stick pan while traveling, collect shavings from a feather stick, fan a stubborn fire, etc. I bought one just to keep my kids occupied, then used it for other things. I'll be looking for that egg carrier! Love the tipi, stove – heck, this whole playlist is gold! ( – MattInTheHat )